Bosch AquaWash & Clean Series4 Multifunctional Dry and Wet Vacuum Cleaner NEW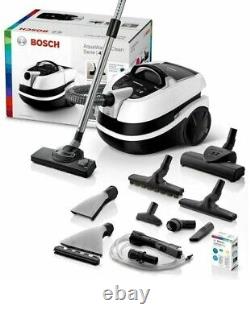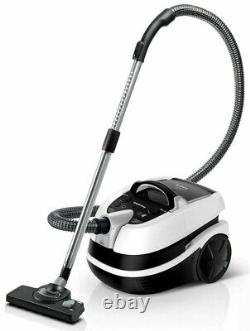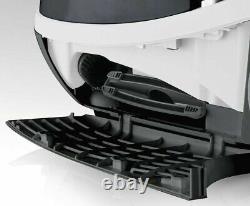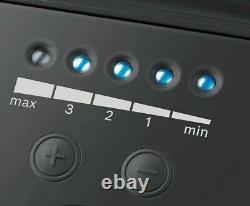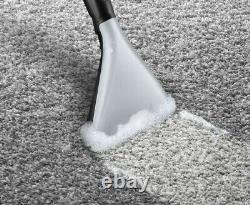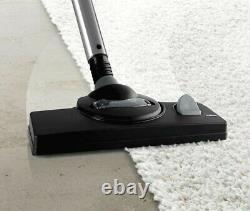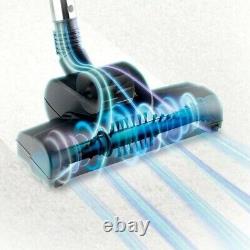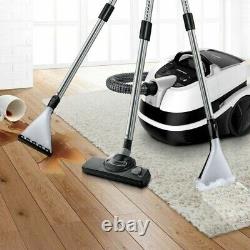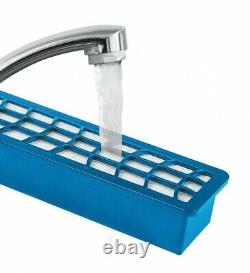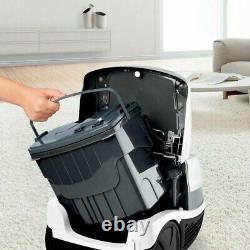 This product will not work in USA, Canada, Japan and other countries with 100-120V, unless you are using a step-up converter. Bosch AquaWash & Clean Series4 Multifunctional Dry and Wet vacuum BRAND NEW. Bosch AquaWash & Clean BWD421PRO Entrance: 2100 W. Working area: 12 m Washing function: yes Bag / container capacity: 5 liters Reject viruses and bacteria The HEPA filter easily removes the smallest dust particles, bacteria, most viruses, mite droppings and mold. It is the best protection for your home from dust and germs, which are harmful not only to allergy sufferers, but also to healthy people Wash the carpet with a vacuum cleaner A vacuum cleaner with a washing function not only collects dirt, but also effectively cleans carpets and upholstery. Carpet washing can be quick and fun. Clean carpets and upholstery When choosing a vacuum cleaner, the additional options should be considered. With this model you can easily wash carpets and upholstery. Your beds, armchairs and carpets will look great again. Collect water and mud A vacuum cleaner with a water-collecting function will help you remove spilled liquids or mud from the floor. It only takes a moment - all you have to do is select the appropriate nozzle. Working area: 12 m Vacuum line: AquaWash & Clean Color: white and black Vacuuming and filtering Bag type: container Pocket model: BBZWD4BAG Filter type: anti-allergic Filter name: HEPA, water Bag / container capacity: 5 liters Functions Washing function: yes Suction power control: yes Bag / container full Display: no Cable reel: Yes Battery charge indicator: No. Additional functions: water collection function, washing carpets and upholstery, possibility of dry vacuuming, vacuuming with a water filter Additional information Soft wheels: yes Physical parameters Dimensions (D x W x H): 49 x 35 x 36 cm Weight: 10.4 kg Packaging dimensions: 64 x 45 x 41 cm Weight with packaging: 6 kg equipment Brushes, nozzles, nozzles: large nozzle for washing carpets and upholstery, liquid nozzle, small nozzle, slot nozzle, small brush, slot brush, turbo brush Supplied hoses: telescopic hose, suction hose.
Please read our terms and conditions before purchasing from us. Dispatch location: Larnaka, Cyprus - Berlin, Germany, Europe. We have warehouses in both locations.
Weekends and bank holidays do not apply to any of the above time frames. Please note that it is the recipient's responsibility to open and inspect the package. If there are irremediable defects with the devices, you can return them back to us for repair or replacement within 30 days. We will compare serial no. And/or ask for photos of the product as proof of the return reason before accepting it. Please note that our products are coming with European specifications and/or with European 2 PIN plug.

---