Yavolo Industrial Vacuum Cleaner 80L Wet & Dry 3000W Hoover, Stainless Steel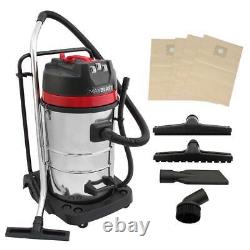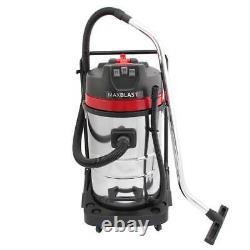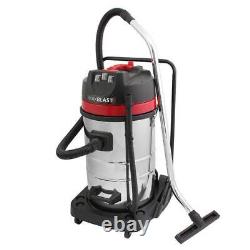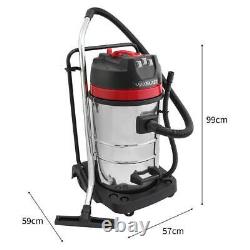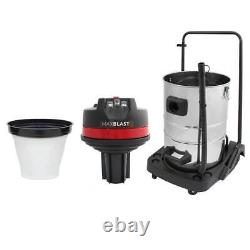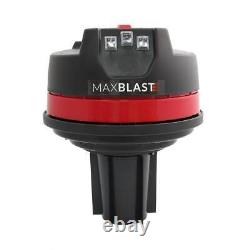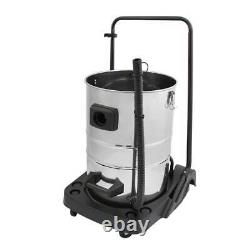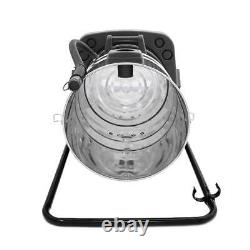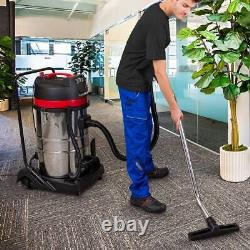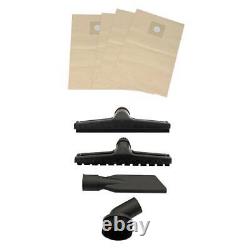 80L Industrial Vacuum, 4 Attachments & 4 Hoover Bags. Introducing the 80L Industrial Wet & Dry Vacuum Cleaner - the perfect appliance for all your professional cleaning needs. This powerful 3000W triple motor machine is designed to tackle dust, dirt, pet hair or spillages swiftly and professionally. Fitted with two floor tools, a bristle head and a crevice nozzle, it will easily adapt to each job with maximum efficiency whether that be hard floors, carpet or difficult to reach places.
This multipurpose cleaner is even capable of both wet and dry vacuuming making it an extremely versatile appliance. Included in the package are four 80L dust bags which can be used to capture the dirt with a bag-less option available for wet and dry cleaning. Moving this product around is made easier with the four hard-wearing castor wheels and the extra-long 9m power cable and 1.5m hose offers unrestricted movement in large areas. Furthermore, the durable stainless steel construction ensures a long lasting product perfect for any busy home or workplace. Experience professional cleaning results with this practical and powerful hoover.
With its generous capacity, multiple attachments and efficient cleaning ability, you can breeze through your cleaning tasks in no time. Box contents include: 1 x 80L Industrial Vacuum Cleaner, 4 x Practical Attachments, 4 x 80L Dust Bags. Suitable For Wet or Dry Vacuuming. 4 FREE Durable Dust Bags.

---